Dragon General Aviation Group Signs Mou With Technological And Higher Education Institute Of Hong Kong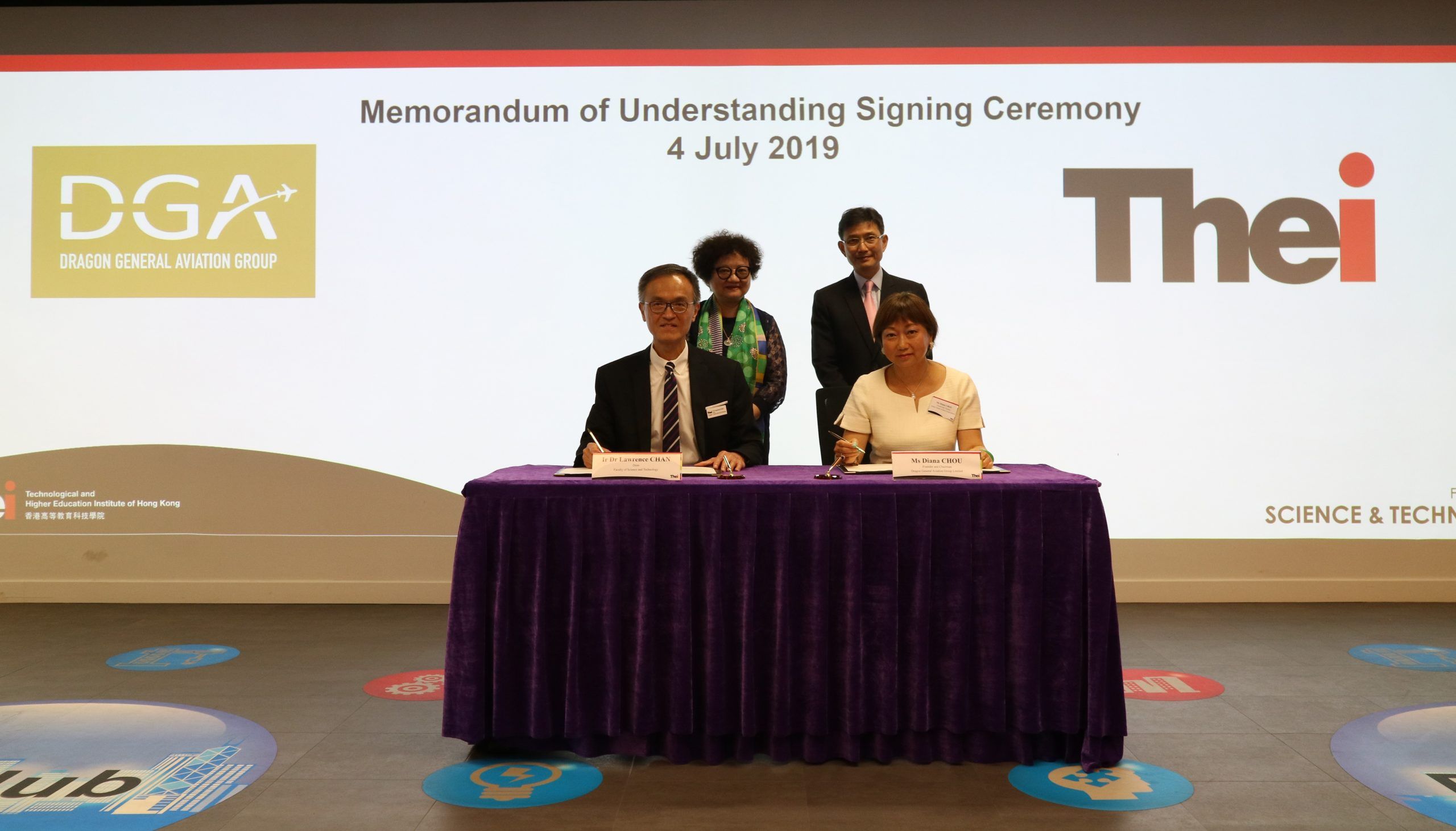 Dragon General Aviation Group Signs Mou With Technological And Higher Education Institute Of Hong Kong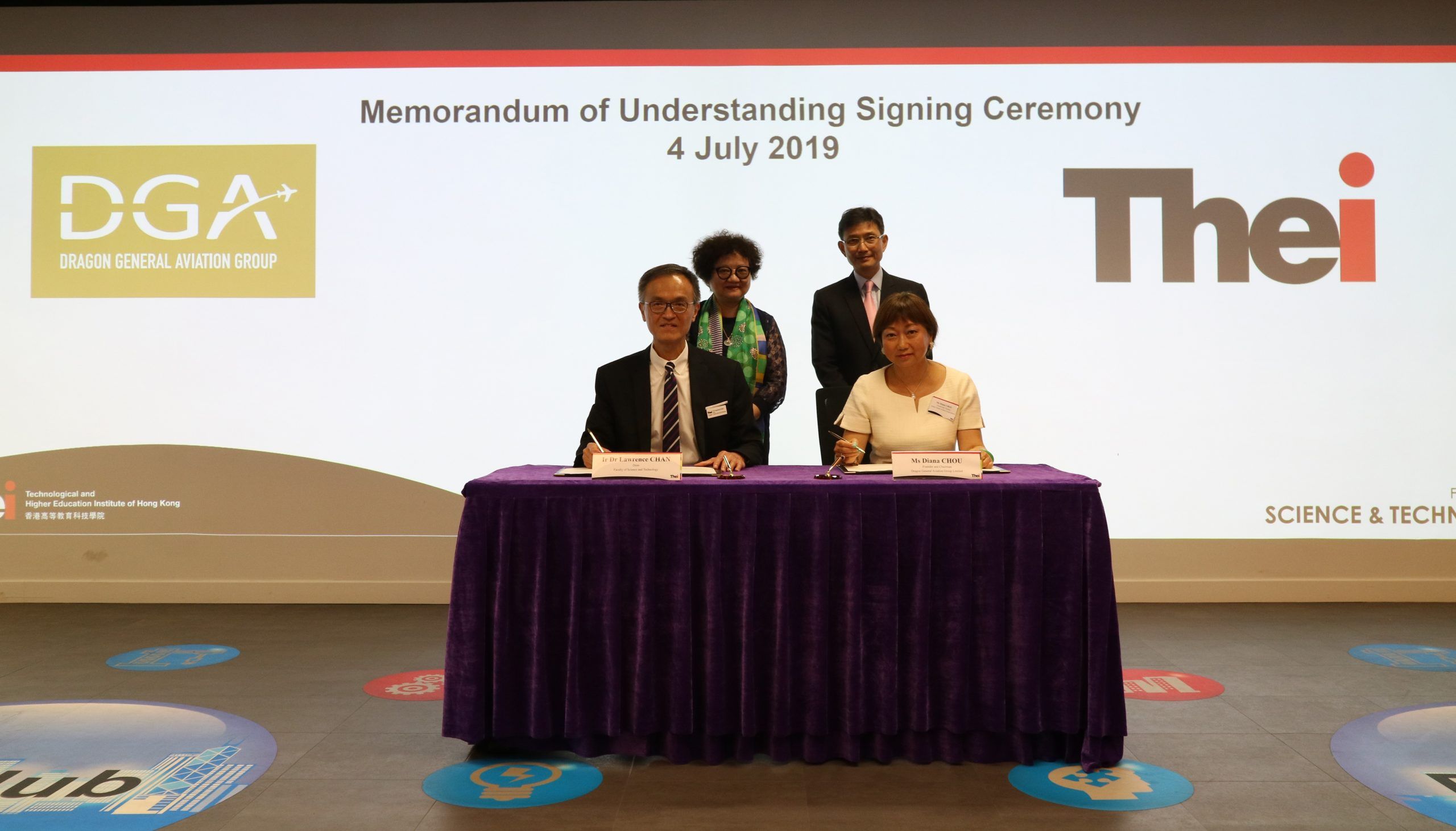 Offers Professional Development Opportunities for Students
HONG KONG, 24 July 2019 – Dragon General Aviation Group (DGA Group), Asia's pioneer in general aviation has held an MOU signing ceremony with the Technological and Higher Education Institute of Hong Kong (THEi). Through the MOU, DGA Group pledges to provide professional development opportunities for students in support of the newly launched Bachelor Degree Programme in Aircraft Engineering at THEi.
The programme is Hong Kong's first bachelor's degree programme where graduates of the four-year programme will have accrued about 1,000 logged hours of training, after which the applicant will be eligible to apply for a valid engineer license after working at an HKCAD-approved company for a minimum of two years.  The programme has already been approved by the Hong Kong Council for Accreditation of Academic and Vocational Qualifications (HKCAAVQ) in early June this year (2019), and is to be approved by HKCAD as HKAR-66 B1.1.
About Dragon General Aviation Group
Dragon General Aviation Group (DGA) is an exceptional model of general aviation expertise and performance. For 20 years, we have been at the forefront of the general aviation industry in Hong Kong, China and Macau; and offer a track-record of experience and partnerships that is unequalled in the region. This growth has been built on a foundation of astute entrepreneurship, sound business values and enduring business networks.
DGA's reputation extends beyond the Greater China region. Leading international companies such as Bombardier Inc. and Bell Helicopter have sought our service solutions to help them develop their businesses in China, Hong Kong and Macau, while Asian government bodies regularly seek DGA's counsel on general aviation issues.
Through DGA's offices in Hong Kong, Beijing, Shanghai, Shenzhen, Ningbo and Zhenjiang, the company offers end-to-end solutions that include private aviation consultancy, acquisition, resales, jet chartering, helicopter acquisition and maintenance service. DGA's private aviation expertise is significant and covers the full range of aircraft; from private jets to turboprops and helicopters.